Amkette Trubeats Nirvana Wired Headset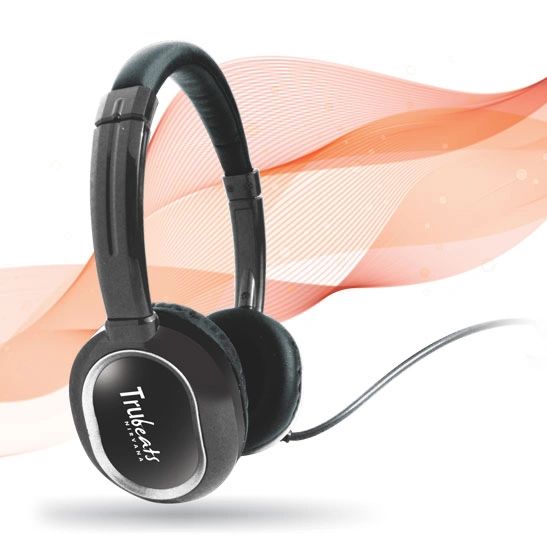 Amkette Trubeats Nirvana Wired Headset
Description
One Headphone for All Mobiles, Tablets and PC's
Trubeats Nirvana headphones deliver a high fidelity, distortion free audio quality and work with almost any mobile handset, MP3 players and all computers. The concealed microphone enables you to switch from receiving calls to enjoying music in no time at all. No wonder, with Trubeats Nirvana, you will - never miss a beat, never miss a call.
Key Features:
· One Headphone For Mobiles, Tablets & Pc's
Extra adaptors provide full compatibility with all Mobile Phones, Tablets and PC's
· Powerful & Refined Sound Driver:
Precisely tuned 40mm Neo Drivers delivers booming bass, clear trebles and melodious midtones to produce a high fidelity, natural and soothing listening experience
· Noise Cancelling Microphone
The noise-cancelling microphone on the attached cable removes unwanted background noise for an unmatched voice calling experience
· Listen, Talk, Control, Record
Pick-up calls, drop calls, use with recording applications, and Play, Pause or change tracks
· Works well with iPods, iPads and Mac Computers
The unique 3-pin plug and single button controller are designed to perfectly play music with all your Apple products including Mac computers and laptops

· Perfect for Skype and other VoIP Services
Trubeats Nirvana connects seamlessly with your laptop or PC for an excellent and easy internet calling experience using Skype, G-talk, MSN, Yahoo or any other VoIP service
· Comfort to the ears
Trubeats Nirvana incorporates a balanced design with a set of perfect fit ear-cups and soft padding for an amazing and comfortable experience
· Easy Portability
Foldable ear cups makes this easy to carry
AMKETTE ACOUSTIX: Small Space . Big Sound
Committed to make digital audio sound like original studio recordings, AMKETTE ACOUSTIX is working on cutting edge technologies by designing drivers which deliver TRU frequency response across the audio spectrum. Using the best magnetics, audio electronics and sound chamber optimization, our engineer's fine tune the small space acoustics to produce crystal clear audio output. All to give you a flawless listening pleasure across the widest frequency range and big sound from small devices.