Skullcandy Push True Wireless Bluetooth Headset with Mic (Green, In the Ear)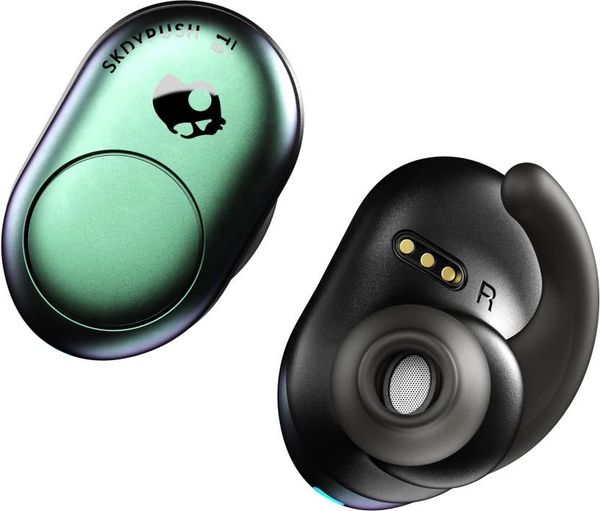 Skullcandy Push True Wireless Bluetooth Headset with Mic (Green, In the Ear)
Description
Enjoy your music with this Skullcandy Bluetooth headset that has an ergonomic fit that is perfect for listening sessions that are for an extended period of time. It features an extended battery life that gives you 12 hours of usage. This Bluetooth headset has intuitive controls that allow you to control the volume, handle calls, and also activate your phone's voice assistant.
All Day Power
The Push Bluetooth from Skullcandy boasts a total of 12 hours of battery life. Six hours of battery life are stored in the Push earbuds and the charging case holds an additional six hours. This means when you're done with one listening session, your earbuds are charging in the case and ready to go for the next session.
Designed to Stay Connected
The form factor of the Push Bluetooth headset not only eliminates signal loss but also gives you hassle-free control of each earbud.
Turn Up the Volume
Control your audio playback with the double tap of a button. The button on the right-hand side earbud turns up the volume while the button on the left-hand side button turns it down.
Call Handling
You have the option to tap either of the buttons to answer or end a call. Simply hold down the left earbud button for two seconds to reject a call or put your current call on hold.
Phone Assistant Supported
You can triple press either button on the earbuds to have your phone's assistant help with sending a message, setting a reminder, and much more.
A Fit That Is Right
Skullcandy's original FitFin ear gel design comfortably tucks into any ear shape resulting in a snug fit that won't let the earbuds fall out.
Warranty: 2 Years